This is my first SP - and what fun it's been. Surprisingly. Fun to think about little things to send, to stalk a blog to discover something about my upstream pal, and to wait with delight for my downstream to find me. And boy did she - look at this bonanza of beautiful bounty: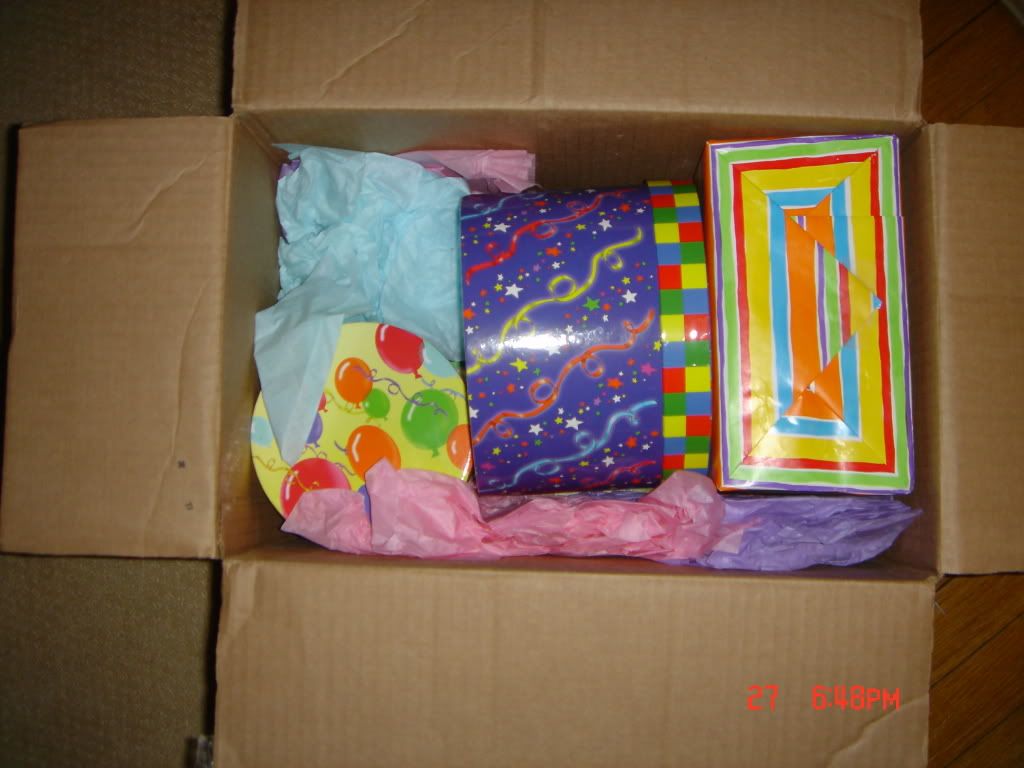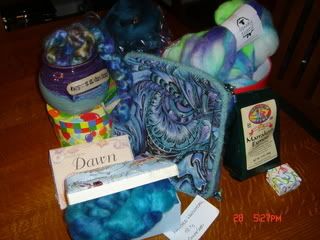 Pretty boxes in boxes - and tissue paper that Bluefish the kitten has been diving in and out of all day, and a group shot of the entire haul - which included a yummy bag of Marrakesh Express coffee beans, notecards with my name, and a pretty jar filled with fiber - the Kid Sliver you see below.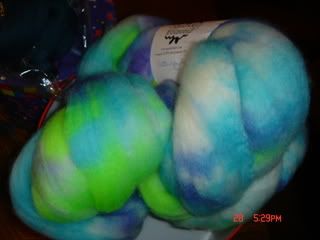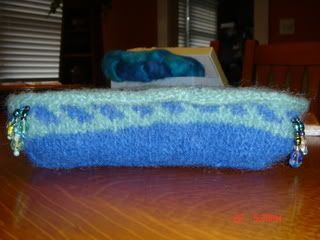 And this still anonymous pal knitted me up this lovely basket - it's got structure, beadazzled corners, and a pretty fabric lining. Thank you! In the back of that photo you can see some yummy turquoise Wensleydale in South Seas. The photo on the top is some Spunky Eclectic BFL in Water Nymph - I want the job naming colroways. Below is the Sliver - man - too gorgeous for words, and two big braids of it in that little pot. There's also a bag of some dark teal stuff - looks deep and long-fibered.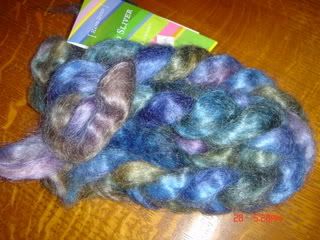 Whoever you are, you've made my day, week, month - thank you, merci buckets, gracious and tank you beddy beddy much! Incredible! Read the previous post to find out why it will be a while before I spin lots of this - I'm saving it...