Wait - strike that - reverse it please!
I've been on a psychic cleaning binge, which means that I've been removing clutter and finishing things dying to be finished. I organized all my knitting magazines into one place, in chronological order by mag. I had a major "put it away" session this morning. Lo and behold, I think I've found my brain under all that mess! I get so full of life stuff sometimes I have to stop and dump and clear and sort and file to get going.
Long way of saying I've finished some knitting/spinning pictured below for your viewing pleasure:
Cascade 220, a little more than one ball each of tan and red
Tweaks: I cast on less stitches than the pattern, double-knit the handle for sturdiness, and felted the whole thing. It's a great, strong fabric - I see carrying spindles, etc. in it.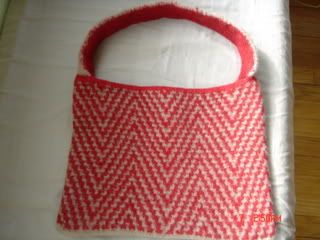 In closeup: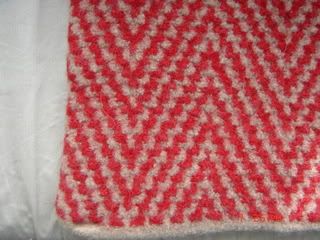 Spinning, spinning, and more spinning on the drop spindles:
1/2 lb Corriedale roving, two plied: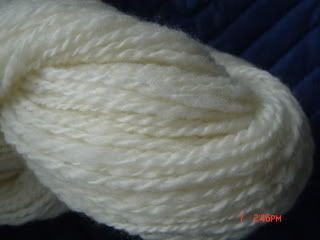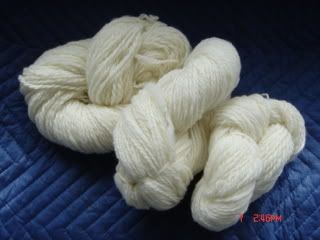 That's all of it above - it's something like 480 yards. My plying skills are improving - here's some lovely merino, about 94 yards: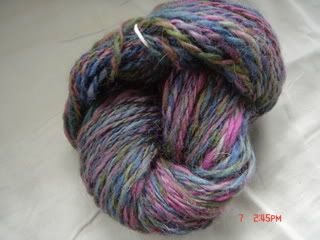 I sent the same amount of this roving to my SP - can't wait to see what PixelDiva spins up with hers.
Gratuitous kitten picture - Bluefish in action: