I did it - I pickled twelve pints of green tomatoes. In all their Ball-jar glory: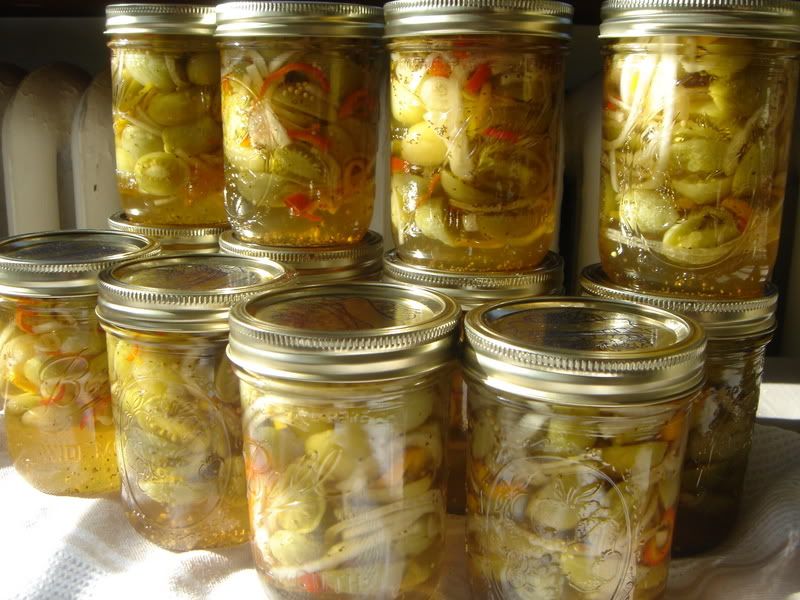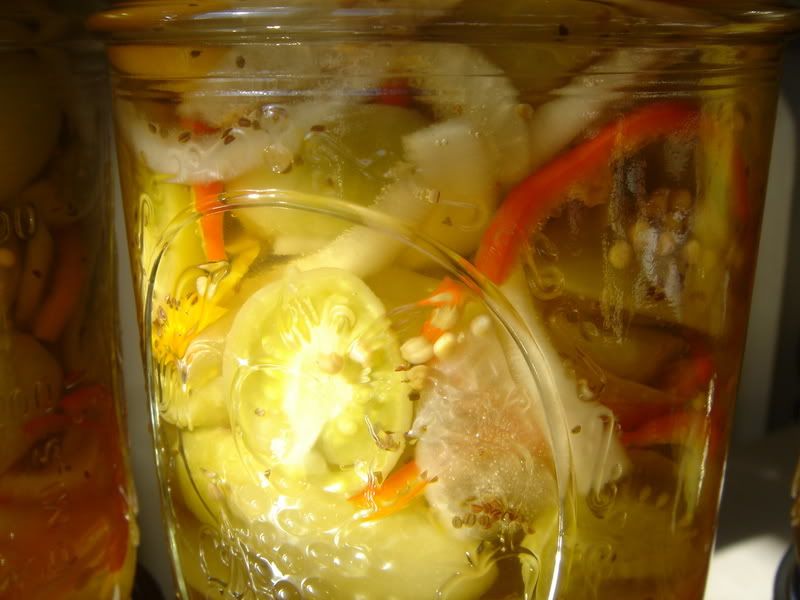 I used to do a lot of canning because I used to pick a lot of berries at one of my three favorite places in the world, Homestead Farm in Poolesville Maryland - heaven. I would go in work clothes and heels the moment their recording said the early glow strawberries were ready for picking. (I don't like cooked strawberries - these were just for eating.) Next came blackberries, followed closely by the raspberries. If I was lucky, the wonderful and charming farmer Ben, always in his red hat, would grant me access to his super special black raspberry patch - oh the jam I made from those beauties. Homestead always had a late raspberry field in August, and then came all the fun fall produce - apples, pumpkins, hay rides. I even got engaged in the strawberry patch there a gazillion years ago one early Saturday morning - terribly romantic but luckily, I didn't marry that guy. For some reason, that year I made jam with the strawberries we picked that morning and ick - never ate it. Should have been a sign.
Anyway, this time I treated myself to a canner (big splatter-ware pot with rack), which in all those years I never had, and it made the experience that much better. I don't think I've ever had pickled green tomatoes, but it sounded like a good thing to do, so when they've "cured" for a few weeks, I'll taste and decide if I can give them away. I was a devoted jam maker - inventing ways to reduce sugar by using natural pectins like apple peel and finely diced lemon rind - this is really a first for vegetables. The canner made the required hot water bath easy. I could see doing more of this, and as DH would say, now I have the tools and the talent!
This endeavor took an entire evening and so I have nothing fibery to tell you about. Next post...