(I know, the line is actually "51 is gonna be a good year", but I'm sticking with it)
A lot of fabulous things, besides my birth and my twin's 12 minutes later (a most important fact), happened in 1966:



The first Star Trek aired


The Mustang convertible was at its best


The Sound of Music won Best Picture


A Taste of Honey by Herb Alpert and the Tijuana Brass was record of the year (!)


The Food and Drug Administration declares "the Pill" safe for human use (wow - didn't know that!)


Billie Jean King won Wimbledon


So far, for my birthday today, I've worked up about four inches (okay, I started last night) of a Clapotis with my pet silk that's looking just how I imagined it would. Ahhhhh. And last night, just in time for today, I finished my first handspun knit object which I'll wear all day to work. I think it will look perfect with the tiara I'll be sporting as well. If you had to share your birthday your whole life, you'd go all out too. It's amazing how many people look at me like I'm wearing the tiara as a serious accesory - geesh!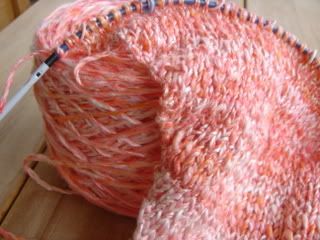 My So Called Scarf from my handspun Spunky Eclectic BFL on size 10.5s, wearing my tiara and a closeup below: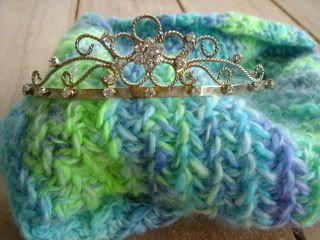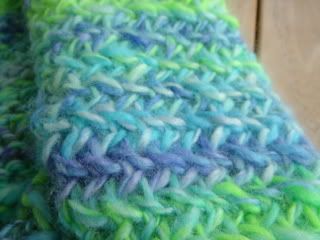 I also just watched the sweet, sweet last scenes of Fandango so I could hear the magical Pat Metheny It's For You and then the BBC Joni Mitchell concert from 1970 again. TIVO rules. If you haven't seen Fandango, run to the video store and rent it right now. Your man will like it too - I promise.
I'll have more birthday musings and a clue to my psyche tomorrow....
Anyone care to name the song referenced (incorrectly) in the title? It's from a soundtrack if that helps....