Hankie Panky
Though I have been knitting obsessively for years, and have so many projects and so much yarn in the wings, I recently got the spinning bug and unfortunately, it's stuck! I really didn't expect or want to get into spinning - I'm just someone who likes to know how it works. I took a glassblowing class for a weekend in the late 90s - loved it, but never need to do it again. So, I took a three-hour spinning class in March, stomped around frustrated for 2.5 of those hours and thought, "phew - I don't think I like this." I was told to practice on my drop spindle for 15 minutes a day - that's how I would figure it out. The wool sat in a bag in my knitting corner of the couch for two weeks taunting me. When I finally picked it back up, I tried to remember to breathe, read a bit about drop spindles, and off I went!
I've spun up some lovely hand-dyed wool and merino, and am working through a pound of corriedale on my little spindle, which has now morphed into three spindles. I have another pound of BFL waiting for me too - the fiber stash begins! Then those enablers over Knitty.com posted about a sale at the Yarn Tree. There were those mysterious silk hankies I'd read about and knew that yes, they would be mine at such a price! They arrived a few days later looking quite plain in their undyed state, and I began to dream about KoolAid.
I'm not much of a color person - when I made pottery, my glaze M.O. was to just dunk in a glaze. No painting of designs, no mixing colors - simple was my way. But I've been searching for the right handpaint mix of pinks and reds for another clapotis, so I figured I could do it with KoolAid. I did my research and went on the hunt for pretty little packets of sugar free KoolAid. Who knew it was so hard to find? I come from the land of the giant grocery store that carries zillions of choices of everything - in this land where I live now, we have moderate grocery stores - nowhere near the choices. I had to go to two stores to get what I wanted - wading though the "invisible" style, the big boxes I'd never use, and realizing all the single packets were sugar free!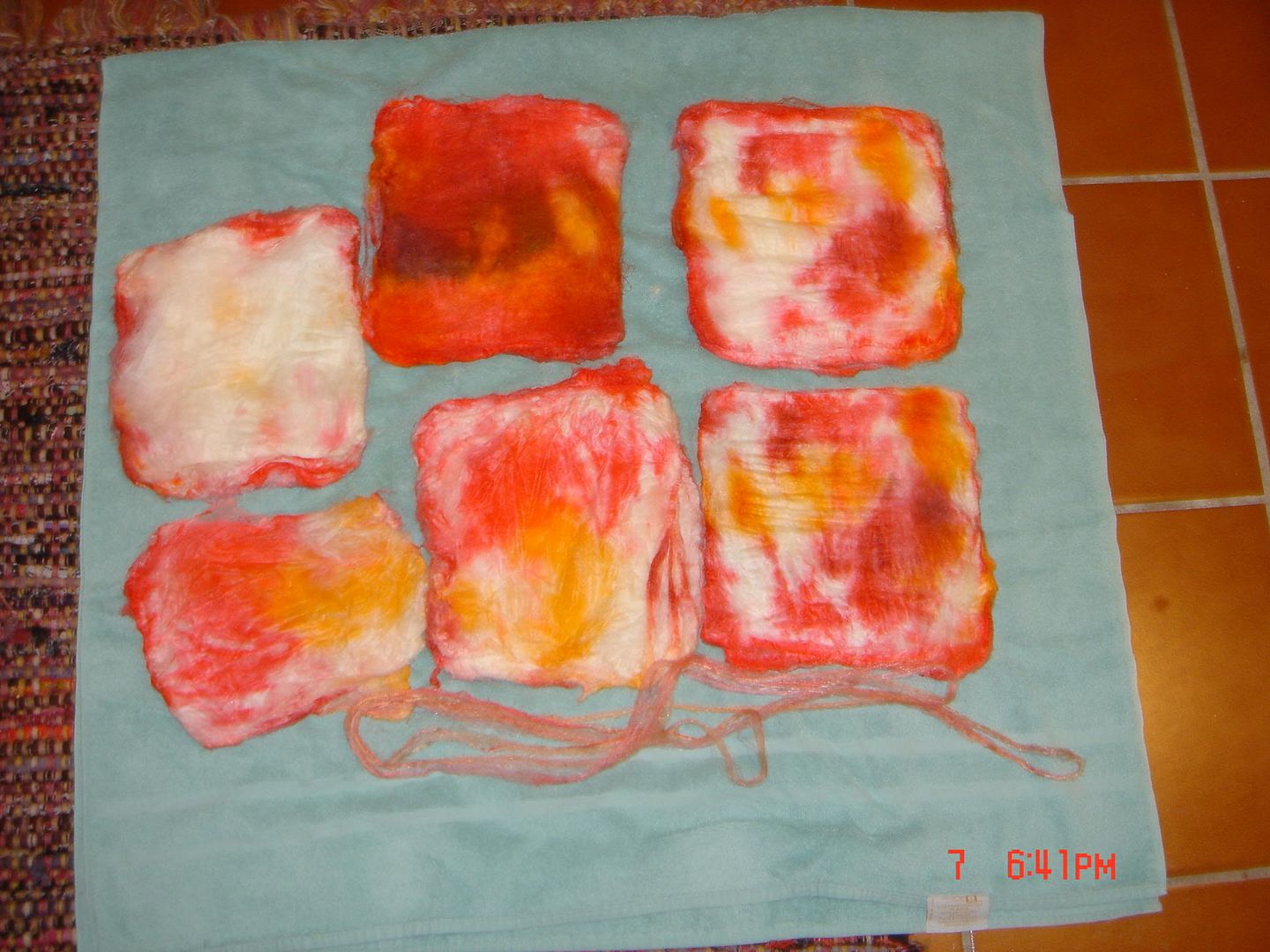 As you can see, my experiment was fairly successful, though I may overdye some of the hankies from the bottom of the stack. I used the microwave method, put the stack in a pyrex baking dish wrapped in plastic wrap, and poured the dye over the pile. The instructions said to then nuke in 2-minute increments until the solution was clear - mine was clear immediately! The dye barely reached the bottom of the 4oz stack of hankies - given the amount of liquid in the pan, I was quite surprised. That silk sure takes dye.
Right after I took this photo, I sat down for one second with all the hankies on the towel on the kitchen floor. Suddenly I realized it was too quiet around here, and found my little wrecking ball of a kitten had made off with a stack of hankies!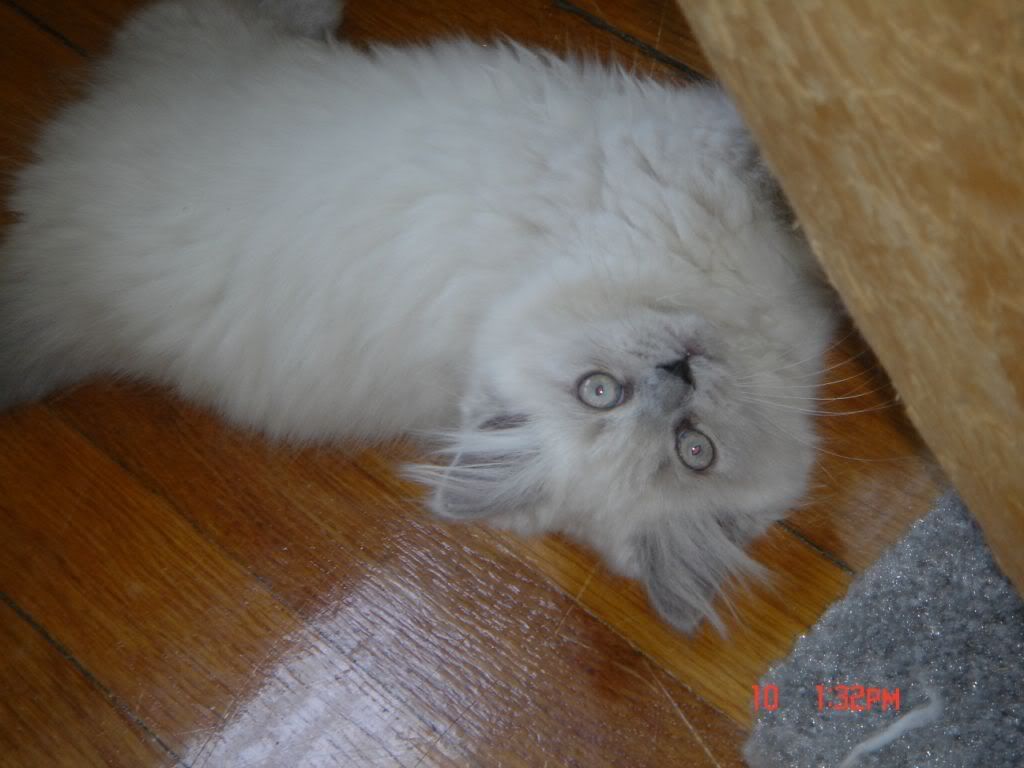 Why that was appealing I'll never know, but the stack was rescued and the towel was moved to a closed room to continue drying. The strand at the bottom is one hankie I stretched per AmyKnitty's article - next post I'll show it to you spun up!